Exclusive Tours: Off-the-beaten path
LOOKING FOR YOUR NEXT ADVENTURE ON THE NAVAJO NATION?
There is nothing like touring the Navajo Nation and viewing all the sites – but what if you want to see a more exclusive side of Navajoland?
This is when you will want to hire a Navajo Guide to take you on a once-in-a-lifetime tour. Each tour guide has the knowledge, history and cultural background of the sites they will take you. Provided below is a listing of tour guide companies that can provide that sense of adventure!
Photography Tours, Hiking Tours, Water Rafting Tours, and even mountain biking excursions!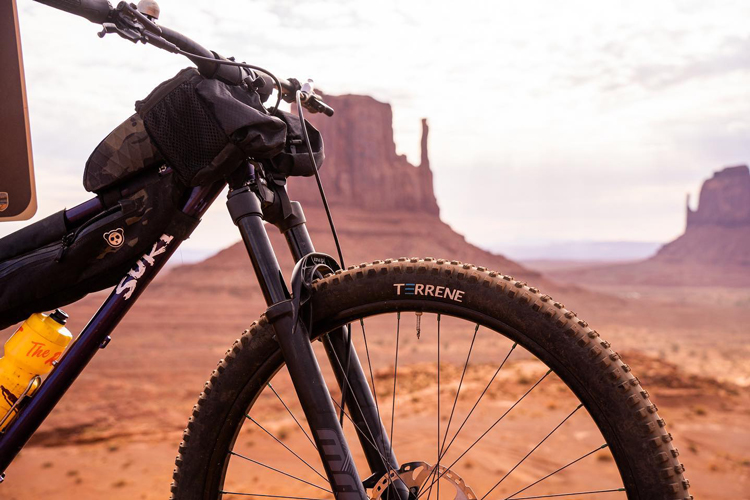 Dzil Ta'ah Adventure
Feeling adventurous and love mountain biking? Book our backcountry cultural experience through bike packing!
We are a Navajo & Veteran owned bike packing adventure company: Jon Yazzie, Owner & Nadine Johnson, Co-Owner & CFO.
(928) 429-8531
BOOK ONLINE
Ancient Wayves River and Hiking Adventures
Our company provides guided river trips and back packing adventures. The locations where we provide our services is along the San Juan River and associated canyons.
(505) 239-8505
BOOK ONLINE
Mystical Antelope Canyon
Come experience Mystical Antelope Canyon located on the rustic, beautiful lands of the Navajo Nation. Mystical Antelope Canyon and Arrowhead Campground are located near the town of Page, Arizona. We give our guests the opportunity to experience the Diné (Navajo) way of life. We offer the following options for an overnight stay: onsite space rental for tents; one of our two tipi's; or a traditional Navajo hogan. Guests are encouraged to join us on a tour of Antelope Canyon to see the Mystic for themselves.
We offer two tours of Antelope Canyon:
BASIC TOUR

Delve deep into the depths of Antelope Canyon with Lester Littleman (Company Co-Owner). Follow him through the twists, turns, and narrow passages as he explains the history and mysticism behind the canyon. Guests may bring cell phone cameras.

PROFESSIONAL TOUR

In this tour, professional photographers can bring their equipment and crew into the canyon to capture special events such as weddings and graduations. Tours will be led by Lester Littleman. Before booking, photographers must obtain a special use permit per the Navajo Nation Parks and Recreation Rules. Participants must also sign a photo/film agreement. Drones are not permitted in Navajo parks.
Owners: Lester and Rose Ann Littleman
State Route 98, Mile Post 306.9
Page, Arizona 86040
BOOK ONLINE
Dusty Trail Riding
Provides horseback riding tours in Shonto and also provides Navajo cultural information at Navajo National Monument.
For more information contact:
Waterhole Canyon Experience
WCE is a Navajo family owned and operated business that offers guided tours through the slot canyon known as 'Waterhole Canyon.'
Located just 5 miles south of Page, AZ in the Navajo Nation. A beautiful slot canyon is waiting to be discovered, without the large crowds!
When booking a tour with WCE, guests have (3) options to choose from:
Hiking Tour
Photography Tour
Specialty Tour
BOOK ONLINE